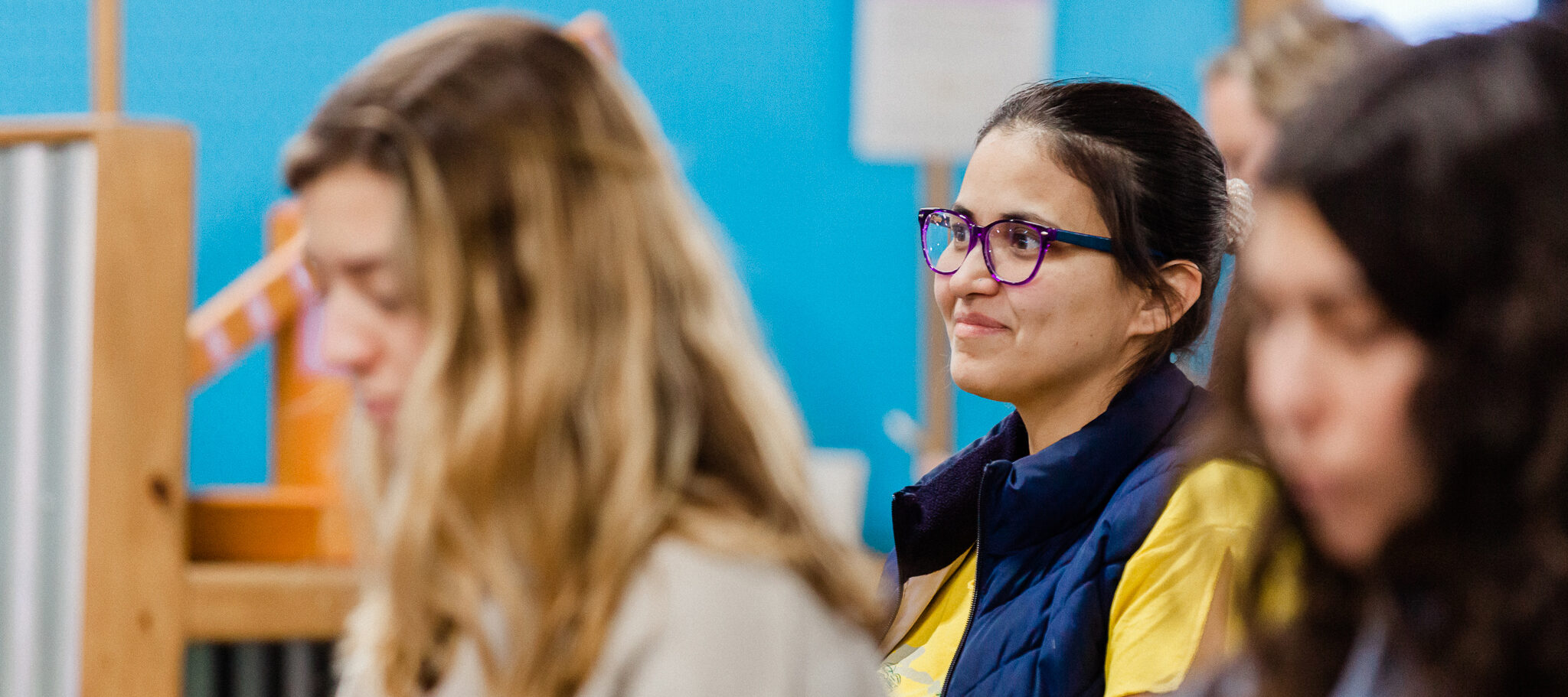 Why Attend Global Entrepreneurship Week?
Whether you're planning to start your own company or already run a small business, Global Entrepreneurship Week Penn State has events designed to advance your business or innovative idea. We welcome local community members, entrepreneurs, small business owners, and Penn State students and faculty to attend events. You'll have the opportunity to meet with like-minded members of the community and special presenters who share your desire to innovate and make an impact.
By participating, you will be a part of a global celebration of entrepreneurship. Annually, 180 countries host a combined total of 35,000 events to an audience of 10 million+ people! Join us for a weeklong celebration that connects community members and aspiring business owners with a vibrant ecosystem of entrepreneurs, investors, researchers, and startup champions across Penn State campuses and communities. 
The Penn State SBDC coordinates and manages core programming with input from a collaborative planning committee consisting of Invent Penn State, the Office of Entrepreneurship and Commercialization, and community partners. If you have questions about this year's program, please reach out to Marketing and Events Coordinator Brandy Viehdorfer.
Event Themes
Global Entrepreneurship Week reaches millions of people through local, national, and global events and activities. These are framed by key global themes that shine a spotlight on leading topics in entrepreneurship. Events are also aligned with the Global Entrepreneurship Network's tagline, "Removing Barriers and Welcoming All."
Education I #GEWeducation

GEW Education works to share resources, raise awareness and provide skills training to potential entrepreneurs around the world. This theme celebrates the tools and programs communities use to foster entrepreneurship.

Ecosystem I #GEWecosystems

GEW Ecosystems aims to inspire communities to collaborate, and share their networks and markets to help their rising startups thrive. This theme celebrates the shared challenges and triumphs of entrepreneurship communities and hubs around the world.

Inclusion I #GEWinclusion

GEW Inclusion will highlight the work startup champions are doing around the world to minimize barriers and obstacles for entrepreneurs by maximizing inclusion. This theme celebrates diversity in all forms, including women and youth in entrepreneurship.

Policy I #GEWpolicy

GEW policy will highlight the work of governments and policymakers to help entrepreneurs everywhere start and scale.