GEW Penn State is organized and managed by the Small Business Development Center (SBDC) at Penn State. SBDC provides entrepreneurs with the education, information, and tools necessary to build successful businesses.
Linda Feltman
GEW Coordinator and Student Entrepreneurship Consultant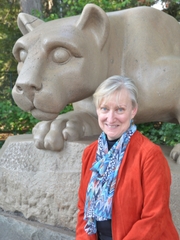 Linda Feltman has been working with the Penn State SBDC as the senior business consultant since April 1999. In 2014 she was named the coordinator of GEW Penn State. GEW is an international entrepreneurship event that takes place every year during the third week of November. Linda's business consulting efforts are now primarily focused on student entrepreneurship.
Prior to joining the SBDC staff, she was involved in several small business start-ups as a principal or owner. She has written a column for Pennsylvania Magazine since 1992, specializing in bed and breakfasts and profiles of interesting people and places, and is the author of several books related to the same. She has been an associate faculty member in Penn State's College of Communications since 2005. She is also the faculty adviser for the Penn State student organization Happy Valley Communications, a student-run public relations firm that works with other student-run organizations as well as local small businesses with their publicity initiatives.
Linda was the recipient of the 2008–09 College of Communications Deans' Excellence Award for Outstanding Faculty Associate, the 2011 Outreach Vice President's Award for Engagement, and was selected by Pennsylvania Business Central as one of the top 100 Business People in 2014, as well as a Woman Making a Difference in 2015. She and her colleague, Michael Ryan with whom she co-teaches, also received the College of Communications Deans' Excellence Award for Outstanding Faculty Affiliate in April 2016.
Linda is a 1976 graduate of Penn State, earning a Bachelor's Degree in Advertising. Prior to that, she earned an Associate Degree in Business from the College of DuPage, Glen Ellyn, Illinois, in 1972, and attended the University of Montreal (Canada) in 1973. She studied abroad in 1976, attending the University of Manchester (England) through a Penn State program.
Farabi Sameer
2017 PSECU GEW Endowed Intern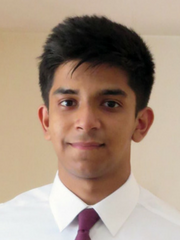 Farabi, originally from Greenvale, NY, is a senior at Penn State majoring in Aerospace Engineering with a minor in Entrepreneurship and Innovation (ENTI). For GEW 2017, Farabi is in charge of planning an event that will parallel YCombinator's StartUp School. He is partnering with Invent Penn State to put together the event as a kickoff to GEW in the afternoon of Sunday, November 12. His event goal is to bring together the Penn State student body and local State College community around the spirit of entrepreneurship. To facilitate this event, he founded the student organization, The Global Entrepreneurship Week Club in collaboration with Laura Kerns.
Outside of GEW, Farabi is the founder of First Pick, LLC, a platform that allows users to spontaneously find, join, and organize pick-up sports game and outdoor activities near where they live or work. Farabi's First Pick app was selected to be part of the Penn State Summer Founders Program during summer 2015.
Shulin Chen
GEW Student Program Assistant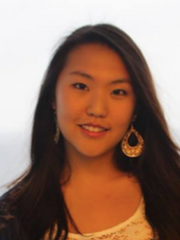 Shulin is a senior at Penn State double majoring in IST and Supply Chain Management. Upon graduation she will be moving to San Francisco to pursue her career as a solution architect in a software tech startup. Shulin has been involved in Penn State's entrepreneurship community since her freshman year, and has been involved with many small ventures and startup ideas. During her free time, she enjoys climbing, hiking, cooking, and reading.
Shayna Rogoff
GEW Account Executive, Happy Valley Communications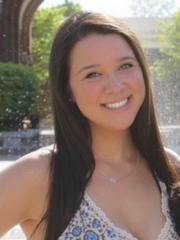 Shayna is senior at Penn State majoring in Marketing and passionate about sustainability and entrepreneurship. Shayna is the GEW Account Executive for Happy Valley Communications. She leads a team of students in charge of outreach and marketing efforts for GEW. Positivity, versatility, and creativity are her key strengths that allow her to excel in any role or challenge she encounters.
Student Volunteer Ambassador Leads & College of Communications Interns
GEW 2017
This dynamic team of students will be coordinating the recruiting, training, and scheduling of Student Volunteer Ambassadors (SVA) during GEW 2017. The GEW SVA's are a key reason why Penn State's GEW is repeatedly touted as one of the most professionally run weeklong events in the United States. If you want to volunteer to be a part of GEW, submit a form today.
Anne C Heffernan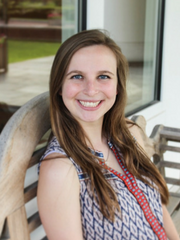 College of Communications, Print and Digital Journalism
Anticipated graduation: May 2017
Brittany Anne Krugel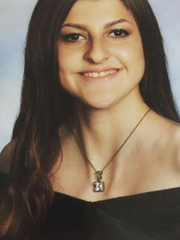 College of Communications, Journalism
Anticipated graduation: May 2020