GEW Penn State is organized and managed by the Penn State Small Business Development Center (SBDC). SBDC provides entrepreneurs with the education, information, and tools necessary to build successful businesses.
John Peterson
Interim Director and Business Consultant, Penn State Small Business Development Center (SBDC)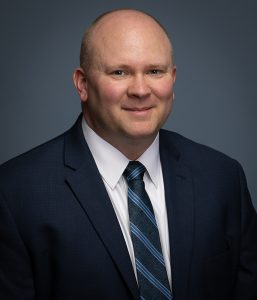 John Peterson joined the Penn State Small Business Development Center in 2018 as a business consultant and is the current interim director of the Center. John's consulting efforts are primarily focused on providing free, confidential one-on-one consulting to current or prospective small business owners within Centre and Mifflin counties.
John has more than 15 years of business management experience in various industries, including private ownership, private equity, venture capital, and publicly-held businesses. Working with high-growth companies—ranging in size from early-stage development to globally-recognized organizations—has given John the opportunity to work with not only hundreds of small businesses, but also with some of the world's largest names in consumer and industrial products. John has experience working within the manufacturing, technology, Lean, Six Sigma, safety, quality systems, environmental law, sales, supply chain, consumer products, life science, operational excellence, inventory control, engineering, product development, leadership development, purchasing, industrial products, and food and beverage industries.
John is actively involved in scouting, numerous local youth sports organizations, and as a director on the Penn State Smeal College of Business Alumni Board.
Linda Feltman
GEW Coordinator and Student Entrepreneurship Consultant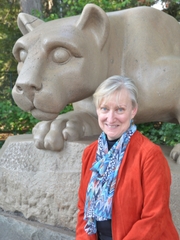 Linda Feltman accepted a faculty position with the Donald P. Bellisario College of Communications in August 2018. Prior to becoming faculty, she worked with the Penn State SBDC as a business consultant for 19 years, working only with student entrepreneurs for the last two years. 
For 20 years before joining the SBDC staff in 1999, Linda was involved in several small business startups as a principal or owner. She has written a column for Pennsylvania Magazine since 1992, specializing in bed and breakfasts and profiles of interesting people and places, and is the author of several books related to those topics.
In 2005, she became an associate faculty member in the Bellisario College of Communications and continues to teach COMM 493, Entrepreneurship in the Information Age. Since 2009, she has been the faculty adviser for the Penn State student organization Happy Valley Communications, an award winning student-run public relations firm that works with the publicity initiatives of other student-run organizations as well as local small businesses. Linda also currently serves as the faculty associate for Lion LaunchPad, a special living option based on campus in North Halls for students interested in entrepreneurship, and is the faculty adviser for the GEW Club.