GEW Penn State is organized and managed by the Small Business Development Center (SBDC) at Penn State. SBDC provides entrepreneurs with the education, information, and tools necessary to build successful businesses.
Kimberlee MacMullen
Director, Penn State Small Business Development Center (SBDC)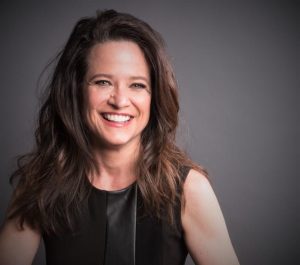 Kimberlee has been the director of Penn State SBDC since December 2017. She was the President/CEO of the Hermosa Beach Chamber of Commerce and Visitors Bureau where she directed the membership, event planning, promotional, and operations programs serving over 300 members and Hermosa's 20,000 residents. She joined the chamber leadership in 2014 following numerous executive financial roles at DIRECTV, four major film studios in Los Angeles, and Sony Music Entertainment in New York. She holds a Bachelor of Science in Marketing from the Penn State Smeal College of Business, an MBA from Lehigh University, and is an alumnus of Deloitte Northeast.
Kimberlee is founder of Single Rider Productions and Polymath Theatre Company, is an active volunteer for Children's Miracle Network Hospitals, and previously served 2 terms on the Public Works Commission in Hermosa Beach.
Linda Feltman
GEW Coordinator and Student Entrepreneurship Consultant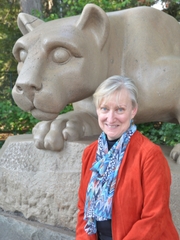 Linda Feltman has been working with the Penn State SBDC as the senior business consultant since April 1999. In 2014 she was named the coordinator of GEW Penn State. GEW is an international entrepreneurship event that takes place every year during the third week of November. Linda's business consulting efforts are now primarily focused on student entrepreneurship.
Prior to joining the SBDC staff, she was involved in several small business start-ups as a principal or owner. She has written a column for Pennsylvania Magazine since 1992, specializing in bed and breakfasts and profiles of interesting people and places, and is the author of several books related to the same. She has been an associate faculty member in Penn State's College of Communications since 2005. She is also the faculty adviser for the Penn State student organization Happy Valley Communications, a student-run public relations firm that works with other student-run organizations as well as local small businesses with their publicity initiatives.
Linda was the recipient of the 2008–09 College of Communications Deans' Excellence Award for Outstanding Faculty Associate, the 2011 Outreach Vice President's Award for Engagement, and was selected by Pennsylvania Business Central as one of the top 100 Business People in 2014, as well as a Woman Making a Difference in 2015. She and her colleague, Michael Ryan with whom she co-teaches, also received the College of Communications Deans' Excellence Award for Outstanding Faculty Affiliate in April 2016.
Linda is a 1976 graduate of Penn State, earning a Bachelor's Degree in Advertising. Prior to that, she earned an Associate Degree in Business from the College of DuPage, Glen Ellyn, Illinois, in 1972, and attended the University of Montreal (Canada) in 1973. She studied abroad in 1976, attending the University of Manchester (England) through a Penn State program.
Brittany Anne Krugel
Student Assistant to GEW Coordinator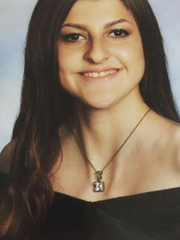 Brittany Krugel is a rising junior at Penn State. She hopes to obtain a degree in Journalism, specializing in Broadcast Journalism with a possible minor in Political Science. Brittany was a GEW 2017 Student Volunteer Ambassador Lead who coordinated the recruiting, training, and scheduling of all student volunteers.