A number of campus and community organizations work year-round to engage the entrepreneurial spirit in the State College area. You'll find a wide variety of resources available to help you develop your innovative ideas into a viable business. Visit the sites of these organizations for detailed descriptions of their services.
Workspace, mentoring, and organizations for entrepreneurs

Happy Valley LaunchBox powered by PNC Bank
A no-cost accelerator that offers co-working space, Happy Valley LaunchBox powered by PNC Bank is designed to provide startups with the support and resources needed to build a sustainable and scalable business and a viable plan for growth. LaunchBox also offers a variety of free clinics on topics including marketing and intellectual property.

Innoblue
Innoblue is a community of entrepreneurs at Penn State that hosts competitions, community events, meetups, workshops, semester trips, and more.
Penn State Startup Week
By connecting students with innovative alumni and pioneers who are achieving success in a variety of disciplines— through startup initiatives of their own or with new ventures in already established organizations—Penn State Startup Week inspires students to go beyond what is expected of them and expand their minds to think more broadly in whatever career path they choose.
Penn State Startup Week is happening March 30 – April 3, 2020.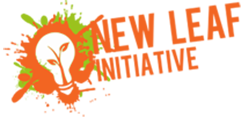 New Leaf Initiative
Inspiring enterprise, connecting allies, and equipping innovators. New Leaf Initiative offers collaborative work space to members during normal business hours and free to the public after 5:00 p.m.

Summer Founders Program
This annual program awards $10,000 grants to fund startups, nonprofits, or social good initiatives. At least one member of your founding team must be a Penn State student.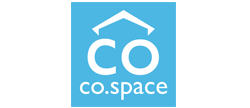 the co.space
United by a desire to create positive change in the world, the co.space is home to driven undergraduate students, self-directed learners, and experienced young professionals, ages 18 to 35, all living under one roof.
Free professional resources

Penn State Law Entrepreneur Assistance Clinic
This clinic provides free representation for entrepreneurs, startups, and nonprofit organizations in a setting similar to a small law firm. Under the direction of Professor from Practice Tom Sharbaugh, students will provide you legal services in much the same manner as practicing lawyers.

Penn State Small Business Development Center
The overall sponsor of GEW, SBDC offers free one-on-one business consulting to students, faculty, staff, and community. If your team needs help compiling a financial package for a lender, guidance in developing a business plan, or any other business-related service, SBDC is here to help you start, grow, and prosper.

Penn State Student Legal Services
Aaron Brooks, Esquire, assists international students in understanding Visa obligations and eligibility to work with a business startup. You can request an appointment with Attorney Brooks at the Student Legal Services website.

TechCelerator @ State College
Offered by Ben Franklin Technology PArtners, TechCelerator @ State College provides designated, shared space and an array of pre-launch business and market research services. The program is designed to assist inventors, faculty, and very early-stage entrepreneurs in converting their business ideas and concepts into operating ventures.
Academic paths for entrepreneurial students
Corporate Innovation and Entrepreneurship (CIENT) Major
Offered by the Smeal College of Business, this major helps students to develop problem-solving and creative-thinking skills, along with the ability to spot trends, recognize opportunities, and create plans to capitalize on high-potential ideas.
Entrepreneurship and Innovation (ENTI) Minor
Entrepreneurs and innovators exist in all industries and in all types of companies. The ENTI minor teaches you the foundational skills you need, including innovative thinking, leadership skills, and management and planning tools.