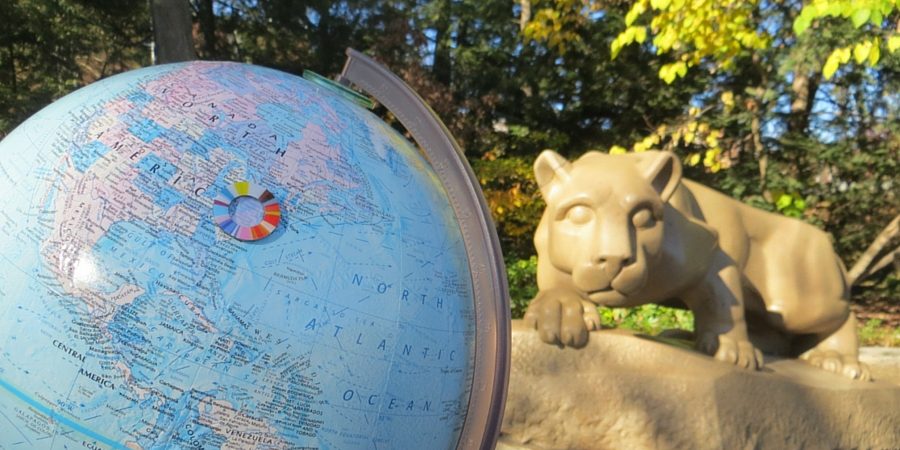 GEW Penn State, one of the largest GEW events in the United States, operates independently of the Global Entrepreneurship Network, the worldwide organization that established GEW. The Penn State SBDC manages planning, organization, and execution of GEW Penn State. Like every other GEW initiative, we are responsible for creating our own events and managing our own organization.
GEW Penn State partners with Invent Penn State to help further their mission of economic development, student career success, and job creation. We align ourselves with President Barron's imperative to create unique opportunities for student engagement, building upon classroom learning with real-world interactions within and outside of the University community.
GEW is a collaboration with colleges on the University Park campus, as well as Penn State Commonwealth Campuses and locations. All students, regardless of college affiliation or major, are invited to attend any GEW event that interests them. GEW Penn State also works closely with the Centre County community to provide educational and experiential opportunities for participants to engage with local businesses.
For the 10-year anniversary of the event, at GEW Penn State 2018 114 events were held at:
Penn State Abington
Penn State Altoona
Penn State Beaver
Penn State Behrend
Penn State Berks
Penn State Brandywine
Penn State Dubois
Penn State Fayette
Penn State Great Valley
Penn State Greater Allegheny
Penn State Harrisburg
Penn State Hazelton
Penn State Lehigh Valley
Penn State Mont Alto
Penn State New Kensington
Penn State University Park
Penn State Wilkes-Barre
Penn State York