GEW Penn State is organized and managed by the Small Business Development Center (SBDC) at Penn State. SBDC provides entrepreneurs with the education, information, and tools necessary to build successful businesses.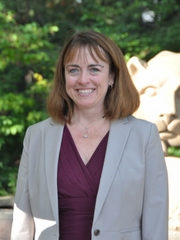 Heather Fennessey McWhorter, PE
Director
Heather Fennessey McWhorter, PE, Penn State SBDC director, works with an accomplished business and technical team at Penn State that helps more than 800 businesses across the Commonwealth create jobs, increase revenues, and improve operations. While those businesses are accelerated, the programs help to improve the education of more than 5,000 Penn State students annually through engaged scholarship and service learning opportunities.
Because the SBDC is based at Penn State, it has a broad reach — engaging 10,000 business and community leaders annually — to leverage world-class research for innovative solutions. Heather has a degree in chemical engineering from Penn State, a Professional Engineer license in Pennsylvania in environmental engineering, and decades of experience in helping small businesses and manufacturers with environmental and energy solutions.
Her interests are in areas including tech businesses, business incubation, engaged scholarship, organizational implementation issues, and clean energy technologies. Prior to joining the Penn State SBDC in 2001, Heather worked with the military and NASA to provide solutions in joint pollution prevention projects.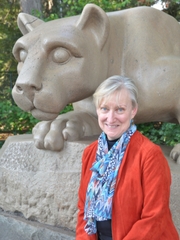 Linda Feltman
Senior Business Consultant
Linda Feltman has been working with the Penn State SBDC as the senior business consultant since April 1999. In 2014 she was named the coordinator of GEW Penn State. GEW is an international entrepreneurship event that takes place every year during the third week of November. Linda's business consulting efforts are now primarily focused on student entrepreneurship.
Prior to joining the SBDC staff, she was involved in several small business start-ups as a principal or owner. She has written a column for Pennsylvania Magazine since 1992, specializing in bed and breakfasts and profiles of interesting people and places, and is the author of several books related to the same. She has been an associate faculty member in Penn State's College of Communications since 2005. She is also the faculty adviser for the Penn State student organization Happy Valley Communications, a student-run public relations firm that works with other student-run organizations as well as local small businesses with their publicity initiatives.
Linda was the recipient of the 2008–09 College of Communications Deans' Excellence Award for Outstanding Faculty Associate, the 2011 Outreach Vice President's Award for Engagement, and was selected by Pennsylvania Business Central as one of the top 100 Business People in 2014, as well as a Woman Making a Difference in 2015. She and her colleague, Michael Ryan with whom she co-teaches, also received the College of Communications Deans' Excellence Award for Outstanding Faculty Affiliate in April 2016.
Linda is a 1976 graduate of Penn State, earning a Bachelor's Degree in Advertising. Prior to that, she earned an Associate Degree in Business from the College of DuPage, Glen Ellyn, Illinois, in 1972, and attended the University of Montreal (Canada) in 1973. She studied abroad in 1976, attending the University of Manchester (England) through a Penn State program.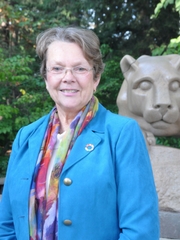 Leslie Demmert
Strategic Engagement Communications
Leslie Demmert is the website lead and the SBDC social media communications and newsletter editor. She coordinates content for social media and regular electronic newsletters to community members, University and external stakeholders, potential donors and sponsors, clients, students, and other strategic audiences. Leslie is the project coordinator for GEW Penn State. She earned her Bachelor's in Psychology from Penn State and her Master of Science in Education from Southern Illinois University (Edwardsville).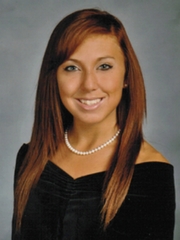 Taylor Salak
GEW PSECU Intern
Taylor Salak is an intern assisting the Small Business Development Center with GEW Penn State. She is the recipient of the 2015 Pennsylvania State Employees Credit Union (PSECU) Endowed Internship.
She is a Marketing student pursuing a minor in Entrepreneurship and Innovation at Penn State, University Park, graduating in December 2016. She was born and raised in Pittsburgh, Pennsylvania. In addition to her internship, she is actively involved in multiple organizations and serves on two executive boards.
Outside of school and work, her favorite activities include spending time with family and friends and staying active by going to the gym. Recently she studied abroad in Barcelona, Spain, and hopes to travel again soon for professional and personal development.